Share
Close
AMGA Climbing Wall Instructor Course and Exam
$300
Purchase required to enroll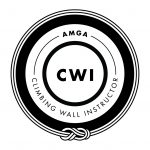 The Climbing Wall Instructor Program (CWI) was introduced in 2007 to certify professionals who teach in an indoor or artificial wall environment. It aims to increase the level of professionalism in indoor climbing and to improve the level of climbing wall instruction, to develop a more consistent standard of care for climbing instructors in the US, to evaluate the skills of climbing instructors in the US, and to provide guidance for further professional development. There are two certification levels:
AMGA CWI Top Rope
AMGA CWI Lead
This course addresses the basic technical skills necessary to manage an instructional program at a climbing facility. The course length is a minimum of 20 hours of instruction, skills demonstration, and evaluation, typically run over 2.5 days. Certification and AMGA membership lasts for three years. After three years current CWI's can re-take a one-day reassessment to regain the CWI certification.
Prerequisites:

You are 18 years old (persons 16 to 17 may take the course and will receive a letter of completion of the course, if completed successfully).
You have at least one year documented personal climbing experience (a minimum of 20 outings climbing indoors and/or outdoors in the last 12 months).
You are able to climb 5.9 on top rope and lead 5.8 for Lead Certification.
You are able to climb 5.7 on artificial structures., on top rope for top Rope Certification.
You understand the proper use of personal climbing equipment, including shoes, harness, belay device, carabiners, rope, cordage, and slings.